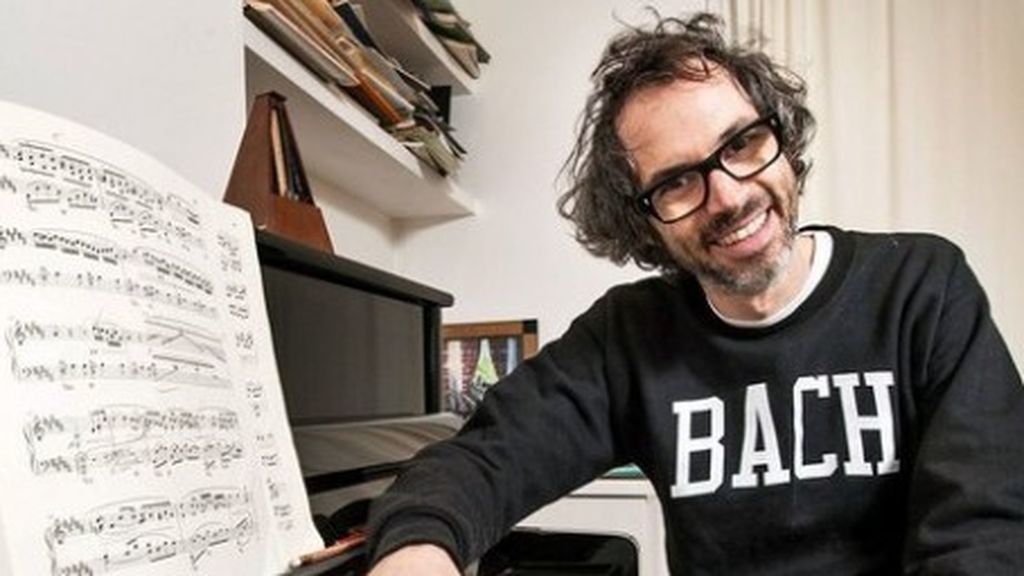 James Rhodes is an English pianist born in March 6, 1975 in London. He became very interested in music at a young age, more specifically piano, after listening to a recording of Beethoven's Piano Concerto No. 5 E flat major, Op. 73. He wanted to play piano and asked many times for piano lessons but never got any. Around the age of 14 he finally got the chance to study with Colin Stone and even got a scholarship to the Guidhall School of Music and Drama, but he decided not to take the opportunity.
It might seem like a strange thing to do, but he didn't exactly have a normal childhood. At the age of 5 he was a victim of sexual abuse, which he wrote about in his autobiography.
This became a very hard struggle against "the demons from the past" which haunted him not only because it happened, but because he couldn't say anything, which led him to self harm, and suicidal tendencies.
After rejecting the opportunity to study music, he took a sales and met his first wife, an American writer had a son and left music behind, however this didn't work for him, and he said:
'It was grim. It just wasn't me. I was brought to my knees. I thought, "The only thing I want to do is music."
After ten years he decided to go back to music, although it wasn't easy. The next few months were hard, he practiced with Edoardo Strabbioli in order to get his skills polished but during that time he was in and out of mental institutions trying to hold on to life and although his marriage feel apart, he didn't. After those dark days, he went out to make his first album and signed with Warner Bros.
He stopped the medications, and went on to play piano as one of the most passionate and unique pianists to ever express himself with the instrument.
Classical Music Rockstar
He is not super precise, nor does he care about the exact "form" of playing a specific piece, he is just himself, messy and chaotic but charismatic and so very human. In way he acts like a rockstar but not because he wants to play the part, but because that is who he is, and how life has treated him, but through music it feels right.
He also urges people that want to do something, to just do it, there are no excuses to hold back on being creative and making art if you feel the impulse to doing it. Who better to say this than someone who supressed his desire for music for 10 years and then suffered for it?
'Don't be a massive d**k,' he says. 'Don't be one of those idiots who say, "I've got a book in me" and then don't write it. Don't be a f***ing idiot and complain that you have no time to devote to music. Anyone can find 20 minutes a day. It's not that hard.'

James Rhodes
And he is right, all you need is to take a bit of time out of your day, and beautiful things can come out of it.
'I mean who the f*** cares about sonata form in Beethoven's Vienna? I don't!' he says. 'I want to know that Beethoven was born into poverty and syphilis and domestic abuse, almost beaten to death twice by his drunk father before he was a teenager.' As for Bach, he was a 'gnarly, aggressive, obsessive lunatic' who was arrested for keeping groupies in the organ loft. 'Once you play a piece after that, it makes sense to people. It's about feelings.'

James Rhodes
James Rhodes is living proof that music can save lives and shine a light on the darkest times, and just like he did, he wishes more people to experience how beautiful and intimate a musical experience can be.
'Trying to do things for other people is the best possible thing. Kindness is the best cure for any mental condition there is.'

James Rhodes