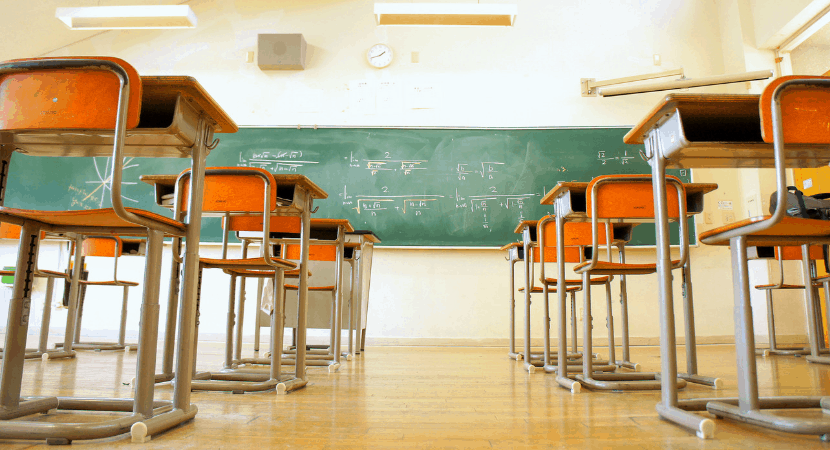 There are many ways to share the love for music, some choose to see it as hobby, others as a full time job, but there are cases in a musician's life where they live to practice various ways to live from music, and it's interesting to see how someone as a teacher goes from cultivating young minds to becoming legends in the history of music.
While it may sound more common for it to be the other way around, there are a few famous musicians who started teaching before getting all the glory for their work.
Gene Simmons: Rocker Teacher
It's hard not to be aware of what KISS is, and if you know KISS you know Gene Simmons, maybe not by name but for his demon like make up and tongue. Well this rock and roll monster used to be a teacher for sixth grade children at a school in New York in 1973. He later came back to teaching as a part of a reality show called, "Rock School" which was very reminiscent of the movie called "School of Rock" witch Jack Black.
I really wanted to expand young people's minds because everything begins with a great idea. But then of course, you enter the corporate world, and I was not allowed to bring in Spider-Man comics and teach the kids that you can be a pimple-faced teenager that the cops don't like and the bad guys don't like, but you can still become Spider-Man, which to me is more inspirational than teaching a Puerto Rican kid in Spanish Harlem about Jane Eyre, a rosy-checked white girl in England

noise11.com
Even as a teacher Gene Simmons always maintained his rocker attitude by saying that students would hate him for pushing them to be better, but would love him afterwards after enjoying the benefits of being a great musician.
Art Garfunkel and Math
Art Garfunkel from Simon and Garfunkel was also a teacher befora and after his succesful career in the music industry.
After being asked in an interview what he could have don if he hadn't met Paul Simon, he said that teaching would have been his life.
I would have been happy being a teacher. Architect, no. I went to architecture school for three years and it just didn't happen. I didn't have the gift. A mathematician? That's a funny word. Mathematicians make their livings being employed by the Defense Department, or industry, and I would not have made it there. But a teacher, yes. I would have been comfortable being a teacher. I supported myself in high school by tutoring kids, and making decent money at it. That was my first instinct about what I could do to make money.

forbes.com
Garfunkel was back and forth concerning his life as a teacher. After "Simon and Garfunkel" he went back to teaching math in a school for a while, but not long after, he released a solo album, maybe inspired by his time as a teacher.
Sting
Before The Police, Sting had his fair share of classes as a teacher for around two years while he also played in Jazz bands, however it was not something he really loved doing.
I just was in hell when I was teaching. I inspired the kids only by teaching them what I liked and what I was inspired by and enjoyed – that was basically soccer and poetry. "The rest of it I couldn't teach."

contactmusic.com
And that is ok, because sometimes there is no relation between talent and knowledge and being a good teacher, even when it would seem logical, there is a passion and a sort of specific inteligence to know how to inspire other people while passing down the knowledge from one person to another.