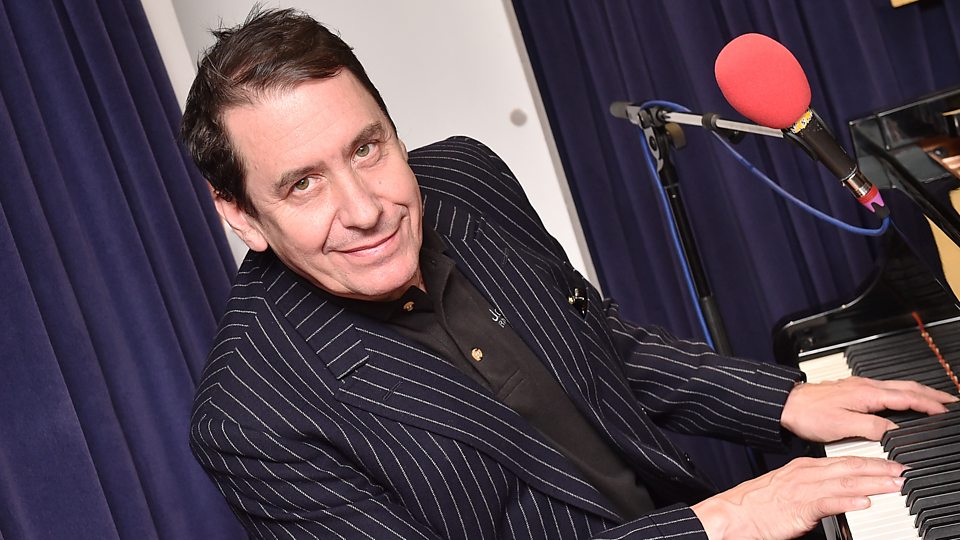 Jools Holland: From Piano To TV
For many people, Jools Holland sounds like something familiar, and when they manage to trace it to something people usually remembers "Later With Jools Holland" which is a TV show from the UK hosted by Jools Holland, and focuses on bringing different artists and bands at the same time to perform live.
It's a concept which is has managed to remain fresh since 1992, it features around five bands and an audience of around 300 people.
Young Holland
However Jools Holland is also a very succesful and talented musician. Before the show, Jools Holland or Julian Miles Holland already made a career as a pianist, playing from the age of 8.
In 1974, Holland joined Squeeze as their keyboardist, and released their first EP in 1977 (Packet of Three), and their first LP the next year. The band was very succesful, with hits such as "Take Me I'm Yours" and "Bang Bang". Both songs were composed by Chris Difford and Glenn Tilbrook.
That year, Holland released an EP called Boogie Woogie '78, which showed a side of him that focused more on R&B, and jazz. After that his solo career flourished and eventually left the band. He occasionally came back to the band but his solo career was very well established as well as his career as a TV host, first in "The Tube", and then "Later With Jules Holland".
Music and Shows
In an interview with "ukmusicreviews" Jools Holland spoke about his career and the show:
If I had to push you what has been the highlight of your career so far?
Well I suppose that would have to be this moment now we are chatting (laughter). A friend of mine once told me that the great gurus always say that if this does this and that does that then tomorrow will be the best day ever. However, I always think that paradise is now. I also get a great feeling whenever we play next. I suppose that if I was to look back and pick out one thing it would most probably be a small moment on stage when I feel totally connected with the audience at that one moment in time. It's great when you see that they are feeling the music as you are and they are tapping their feet and moving in time to the music that you are playing.
That is the highlight for me. Being at one with a load of people who are getting the music that you are playing. You can't ask people to love the music that you are playing unless you love the music yourself. That oneness with the people has been the highlight for me. That was a rather longwinded answer I'm afraid Kevin but I'm sure that you will understand what I am saying. If you can put that into one sentence, well done (laughter).
Later… with Jools Holland has now been on the TV for forty-two series. When you aired the very first series could you ever imagine yourself still doing it in 2016?
No not at all. If you had said to me when you and I bumped into one another backstage at Milton Keynes Bowl when I was trying to settle the argument between Sting and Tom trying to get Tom's quid back with the help of UB40; if you had appeared to me in a strange veil informing me that you could show me the future and then have taken me into a tent, and you had told me that I would be running a big band consisting of twenty people that would tour all over the world and I would also have this TV show, I would have thought that's not what I am planning. As they always say if you want to make God laugh then tell him your plans. Things just happen sometimes.
I am really pleased with the way that things have turned out and I am really pleased because I love what I do. I love the music we play but I would never have dreamed that would be the way that things were going to turn out for me. That also goes for Later…I presented The Tube for five years and that seemed forever when I was twenty. After that we started doing Later…and I thought that it was fun and that it would probably last for three series. The longer that it stays on TV it gets harder to believe. I also think that we have been fortunate to have some of the greatest artists in the world, sometimes at the beginning of their careers and sometimes at their last performances.
There is a very interesting aspect about how music can work in unexpected ways, even if there are connections with a show's host and a performer, it's a bit strange to be a musician and later find out that you'll be very well known TV host because of that same musician side.
In the end Jools Holland is a musician, and every now and then he play the piano with his guests and manages to make the experience even greater with his talent.