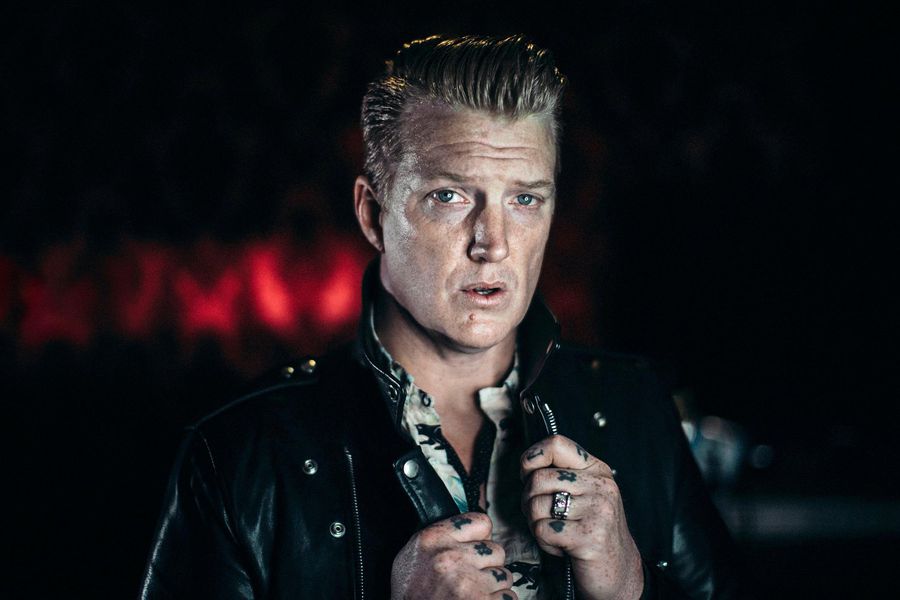 Josh Homme, From the Desert to the Spotlight
There is a very exciting yet uncertain nature about rock artists that sometimes manages to surprise us in very interesting ways. One of the most important figures in rock of the 21st century is Joshua Homme, now leading man of Queens of the Stone Age, producer, and overall "workaholic" when it comes to music.
Having collaborated with the likes of Dave Grohl, John Paul Jones and Iggy Pop, Josh doesn't hesitate when it comes to bringing new ideas to life.
The Desert
Josh was born in May 17, 1973 in Joshua Tree, CA. He started playing guitar at the very early age of nine, from there he eventually found the right people to play with to start a band, however the scene in Palm Desert was not very intense, so there was not many people to play with.
It wasn't until these "generator parties" began where friends would gather in a secluded part of the desert where the band would plug into a power generator and jam all night, that Josh would meet his first true band.
Kyuss was Josh Homme's first band, it was a very raw sound, very heavy but not as heavy as metal, it had a pecualiar personality with a strong bass, and very low pitched sounds.
The band ended up being one of the pioneers of stoner rock, and one of the things that made them make music like that was the place they were, the isolated, strange and beautiful place, the desert of California.
He once said in an interview with NME that:
There's a bit of mental disrobing that goes on as you drive to the desert." Josh muses. "I think as a musician, particularly in this day and age, you have a bit of armour on to protect yourself from grabbing hands and chatting mouths and closed ears. You do it to insulate yourself. But on the way to Joshua Tree, you take a lot of that off – which is ultimately a combination of insecurity and bravado – and you really empty your pockets of the residual of trying to protect yourselves.
Queens of The Stone Age
After Kyuss broke up, Josh Homme gave up on playing guitar for while until some casual gigs and the Dessert Sessions, (a series of "jams" made into records with several guest musicians) mad ehim recover his passion for having his own band.
With the help of former Kyuss' drummer Alfredo Hernandez the band was born, which had Josh Homme as guitarrist and lead vocals. Although the band had many changes in its roster through the years the inclusion of bassist Nick Oliveri in 1998 and guitarrist Troy Van Leeuwen in 2002, the band reached new heights.
Queens of The Stone age maintained the desert charm while also experimenting with a lot more variety, bringing them into the spotlight of rock music. Josh's guitar playing got a boost of personality which made the band special and unique, and it was this dark, eerie blues sound, that was also sometimes fun and quirky.
Josh says in an interview with mensjournal.com:
It's still heavy-rock music-a little more melodic, robotic, and psychotic. We're trying to set it up so we can play a new style of music that we like so the spectrum is a little wider. That's the main focus-we're still heavy rock, but also whatever else that's good.
As the band continues to evolve, Josh begins to have new ideas as well like participating in various side projects and encouraging the band to grow in way that makes them happy.
For many people, rock is not that big today and has "died" in many ways, however among the big names that proves them wrong is Joshua Homme, who hasn't only brought incredible music to the world but also helped other giants like the Arctic Monkeys by being an inspiration and producing an album for them.
Sometimes it's better to just listen.