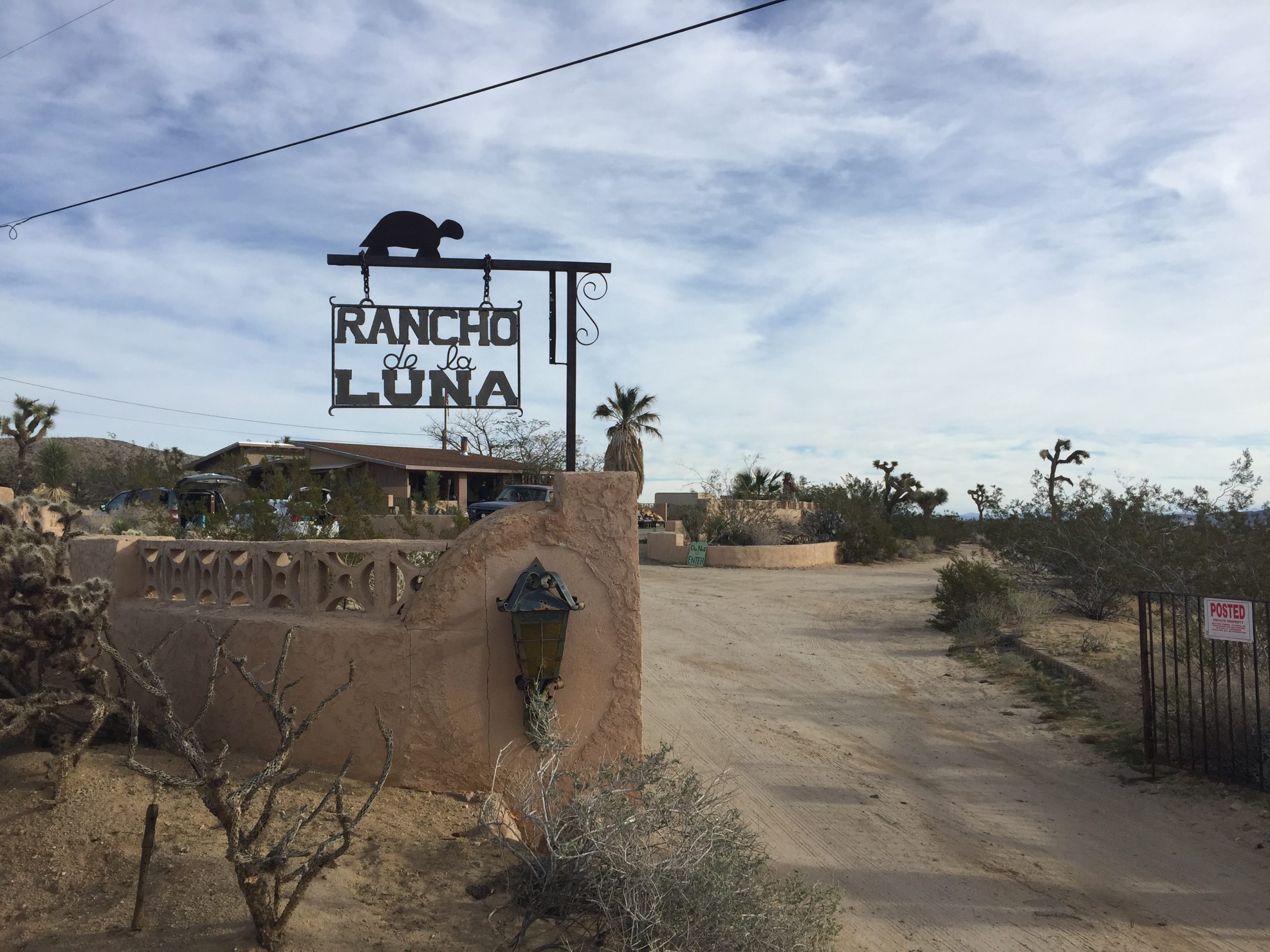 Making Music in the Desert: Rancho de la Luna
Musicians are always looking for new ways to make and record music not only because it's more fun, but because it allows new ideas to flow more easily. It's no secret that when an artist or an academic or any person that creates things from nothing, they take a break or a walk, something to clear their mind from the hard work of trying to every drop of creativity, but what if work is the break?
There is a place in in Joshua Tree, California that was founded in 1993 by Fred Drake and David Catching.
First materialized when Fred Drake spotted a sign listing 'THREE HOUSES FOR RENT' off Highway 62 in Joshua Tree. The two were just heading back to Hollywood in a friend's borrowed Jeep after a much-needed desert sojourn in early 1993.

So, on a whim, they pulled off the highway to view three small houses on a 65-acre open desert property. Drake, being rather capricious, was immediately smitten with what he saw. He announced that he was going to establish a live-in studio within the larger, middle abode even though he lacked a car. The compound's owners, quite happy to rent the place to eccentric artists, settled the deal then and there.

kcet.org
That was the beginning of a place that not only served as a studio, but a place where musicians, mostly rockers, spent days connecting with each other in the middle of the desert, at a time when music is all about computers, cables and digital work stations.
Dave Catching
After the original owner Fred Drake passed away, Dave Catching was left in charge and eventually moved in to manage the studio 24/7 which is not only interesting to say the least, but it gave the studio a new kind of vibe that resembled being in a "friends house".
In an interview with donutsmagazine.com, Dave Catching talked a bit about Rancho de la Luna.
There is something about this studio. Everyone that's been here and recorded here feels it, so there is something to it. Maybe it's just all the love that's here from over the years. People do freak out about the drum room: they say it's the best drum sound they have gotten—even the engineers.
I first went through Joshua Tree on my very first trip to LA with my band Modifiers, that I was talking about earlier. We drove through the park in 1982, and it was really a great place. Once I was living in LA, I started going back a lot for day trips and camping—at the time, the place was only 2 hours away—it's gotten longer now because traffic has gotten worse. When Fred moved out here in 1992, I used to come to stay at this house. So, I already knew the place and there is definitely something magical out here.

One of the best ways to get closer to what it feels to be in Joshua Tree's Rancho de la Luna is to listen to Desert Sessions, which include a wide range of different songs and genres with many different artists. The general idea is that it is a musician's party of sorts, just getting together and make some music is just a very simple and wholesome kind of joy that can be felt through the music.
If you want to know more about the famous studio there is 3 part video on YouTube with Dave Catching giving a "tour" around Rancho de la Luna.