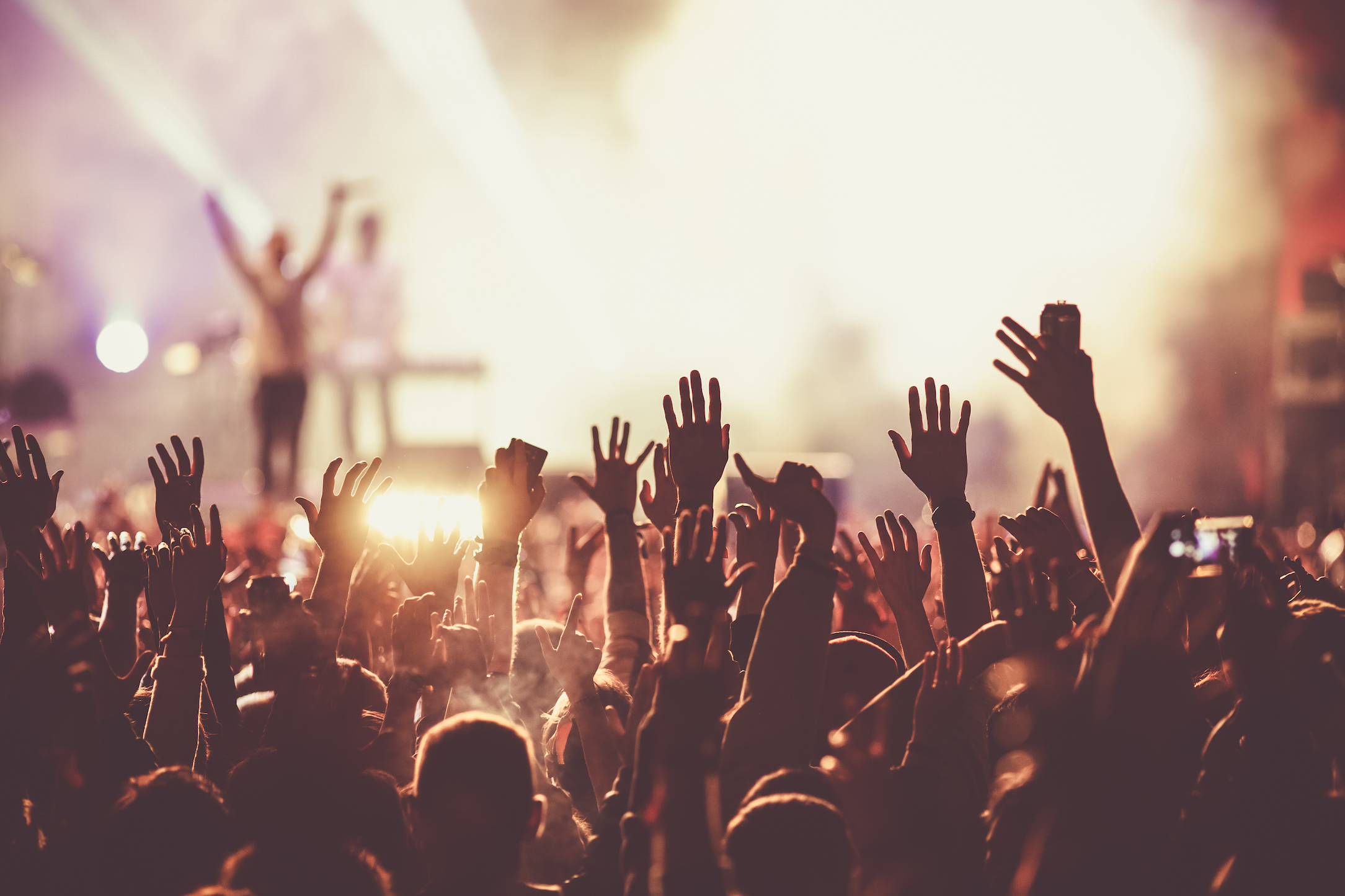 Music Breaks Boundaries
In times of war, civil unrest and fear, music has always been a safe haven, no matter which time period, history has shown us that music has the power to bring people together. It's a beautiful image to have, that an aspiring musician writing some things in a small bedroom can potentially reach millions of people with very personal feelings that can touch other human beings.
Today, there are many things surrounding the music industry, the obvious sin is money, fame and greed, however for many musicians the most important thing remains to be making music for them and for people who might find a connection with the artists creation.
Time and time again music always finds a way to make people feel empathy and unite despite all the differences.
Blues and Jazz in America
We all know that Blues and Jazz are some of most important types of music in terms of musical and cultural impact, and it came from black people, which at first was a bit overlooked.
With a little time, people began to realize that there was a special kind of energy in that music, and it was the realness of it, about how the music that was being made was so pure and full of feeling.
Jazz owes its origins from black musicians in New Orleans after the end of the first World War, however it wasn't long until there was "white jazz" which quickly became popular and mainstream, due to the slight changes to the genre as it was a bit more sweet and appealing to a wider audience, as opposed to the raw, energetic experience of the original idea of jazz.
Before that, blues had been around since the the late 19th century and served as part of the inspiration for jazz. It's interesting to see the hard journey of black american music, as it always remained strong and true to its roots until around the 60s when all of this energy finally blew up and the crowd was neither black or white. All around the world people started to notice black people made something amazing despite having a very hard time being recognized and now represent the roots of a great part of the music industry.
70s Coca Cola Commercial
While it's much more than just music, the music in this historical commercial plays a very important part
It was more than just a commercial, it was a symbol of peace and unity at a time when many Americans just had enough of the Vietnam war. It was a time of change and this jingle shows the world that came after the 60s.
In an interview with Bill Backer who was the creative director on the Coca-Cola account for McCann Erickson, he talks about the commercial.
Punk and Go Go
It's interesting how two very different worlds can find a common ground, as it was with Punk and Go Go in Washington DC.
In an interview with Danny Ingram, he was asked about music in Washington DC in the 80s.
Go-go and punk rock don't obviously go together, except that both are popular in this town and many bands have played together. What is it that brings these two distinct styles together?
BT: What I do know about these two styles of music is that we both have that raw edge. Both are very free and open styles, and have a lot of room to allow the audience to take part fully in the live show.
PS: Both genres have a lot of energy to them, and maybe also some juvenile stuff in the lyrics. But when you're young, you sing about what you know, like the city. Maybe in punk, politics creeps in more. But there are a lot more similarities than you might thin
At the time, there was high crime rate, poverty and big political issues in DC
It was also the birth of Bad Brains which is one of the first black punk bands, and at the time it was a little strange but no one cared, because it was punk and they were great at it.
For a good insight on these events watch episode 2 of "Sonic Highways" which focuses on the history of music in Washington D.C.
The overview from villagevoice.com says:
Punk-funk shows — the unification of D.C.'s angriest hardcore and grooviest go-go groups — is probably the most bizarre series of concerts the nation's capital has ever seen. Salad Days, a brand-new documentary about the D.C. hardcore scene between 1980 and 1990, makes mention of these weird happenings, but Sonic Highways goes much deeper, offering real insight into Chuck Brown, Trouble Funk, and the essence of go-go that made it so appealing for punks like Ian MacKaye and Minor Threat in the first place.

Rae Alexandra
While punk may seem as a bit too anarchic, there are definately a lot of good things to come out of it, oneof which is the raw energy and honesty of young people finding a place to express themselves and be free, which was common ground for them as wellas go go music.
Secretary-General Kofi Annan's Remarks on Music
The fact that music has incredible reach and power has been made very clear in the UN as Secreteray General Kofi Annan made it clear in the remarks he made in November of 2004.
Music penetrates almost every part of our lives: our rest, our entertainment, our education, and our worship.

Throughout history, it has celebrated the triumphs and tragedies of life. As Plato said, music "gives soul to the universe, wings to the mind, flight to the imagination".
In a world of diversity where often values clash, music leaps across language barriers and unites people of quite different cultural backgrounds. And so, through music, all peoples can come together to make the world a more harmonious place.
So Much More
While this are just a few examples, there are so much more, older and more recent, but if there is something that is very clear is that music is not just for the mere fun of playing and listening, sometimes it means a lot more, it can be the fuel for change, the bonds for peace and a bridge for different cultures and ways of thinking. Music is the common ground for the human race.