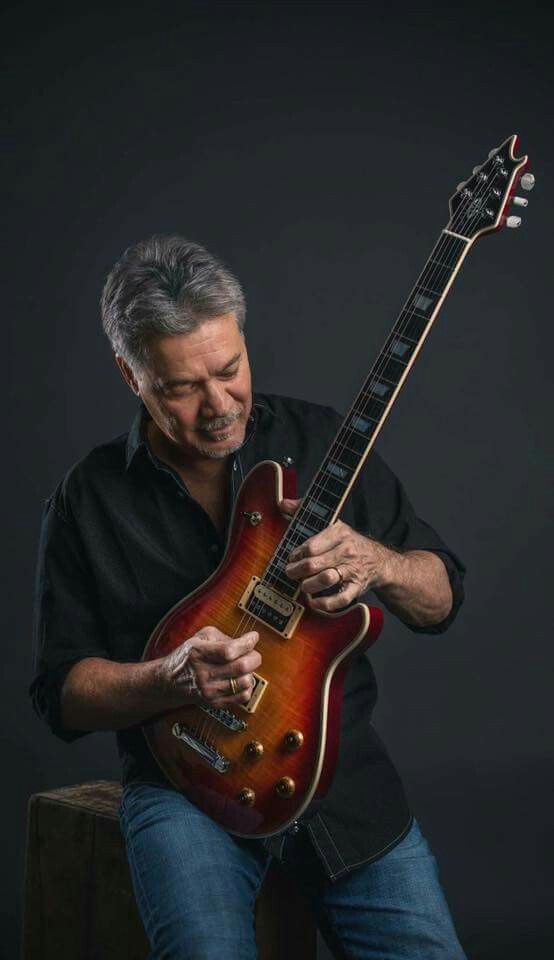 The Great Legacy of Eddie Van Halen
When you think about art, you think about something beautiful, something enjoyable, entertaining, life changing, full of emotions and something timeless. Yes there are trends and the times change, but art has a special thing that makes it last almost forever.
In music the same applies, and the legacy of thousands of musicians remain even long after they are gone, a legacy that takes many shapes and forms. However a few of them manage to change a little part of the world with their art, in music more specifically rock, one guitarrist took the instrument to new heights and opened an infinite number of possibilities, his name is Eddie Van Halen.
Van Halen passed away on October 6th, 2020, in a long struggle against cancer, and people all over the world reacted with sadness but remembering him for his big mark in the history of music.
The Beginning
Eddie Van Halen was born on January 26, 1955. He was born in Nijmegan, Netherlands. He and his brother Alex began playing after taking piano lessons. Eddie took the drums and Alex the guitar, but they swapped places as Alex was a better drummer, and Eddie started to put a lot effort and time with the guitar, being influenced by some of the greatest such as Eric Clapton and Jimmy Page.
After playing for a while, David Lee Roth and Michael Anthony joined the band and eventually formed Mammoth. This was the moment when Eddie really started to blossom as a hard rock guitarrist, going as far as to getting the most out of tapping in a way nobody could ever think of. Even though he did not invent that way of playing, he did show the world the full potential of tapping. Not only did he managed to play with great speed and precision, he also was able to make some of the greatest guitar riffs ever, the band even changed the name to Van Halen, and while Alex was a great drummer we all know why that was.
Everyone Wants Van Halen
Eddie Van Halen became recognized as one of the greatest guitarrists out there, with his custom made guitars, bold captivating playing and a great band to back him up.
But his succes went even beyon the band as many other artists saw his talent, including Michael Jackson, who had a little song called "Beat It". This song had some rock in it despite being a song from the king of pop, and who better to make a guitar solo than Eddie Van Halen?
He also collaborated with Brian May from Queen in the album called Star Fleet Project which was an idea from Brian May including many other artists.
Innovation
Eddie Van Halen will forever be in history as one of the most influential and important figures in rock, as he not only carried the torch from all those rock bands from the 70s to the 80s but also composed in a way that changed rock music forever.
From easy but strong power chords, to blues feeling, whammy bar, classical influences and tapping, Eddie Van Halen had everything you could have as a skill and influence when playing the guitar, and it came together beautifully.
The Story of The Frankenstrat Guitar
He was also very interested in experimenting with guitars, which started with his signature Frankenstein.
In a 2016 interview with Stuart Williams from musicradar.com he talked about how it happened.
"Let me start at the beginning. When I first started playing guitar, I was at the local music store, which wasn't even a music store, it was kind of like a Radio Shack that also sold musical instruments, it was called Lafayette Music.
"I fell in love with this hollowbody 12-string because of the neck, and the first thing I did was I took six strings off, because it was a 12-string, and I didn't want 12! They didn't have what I wanted in the store, so it had already started there!
"Then, I got a paper route; we didn't have any money and my parents couldn't afford to buy us equipment. So I saved the money from delivering papers for two and a half to three years, and bought my first real guitar, which was a '68 Goldtop Les Paul with single-coil P-90 pickups.
"So what do I do? I take the chisel to it right away! Because I wanted a humbucking pickup! But in Pasadena, there were no Les Pauls with a humbucker in them. There was one store in northern Pasadena – a Les Paul came in and they called me right away 'Hey, we've got a Les Paul!' I walk in and I go, 'Ah, shit! It ain't the kind Clapton plays!' It didn't have humbuckers.
"So, of course, I hunted down a humbucker, took a chisel and made the hole bigger and crammed it in there. I was lucky enough to solder it back properly, then I painted it black and added binding. I did all kinds of crazy shit to it.
"The funny thing is, I only changed the bridge pickup and left the P-90 neck pickup. Since my right hand was covering the bridge pickup, when I played people were going, 'How the fuck's he getting that sound out of a P-90?!' Because that's all they could see. Little did they know that I'd stuck a humbucker in there!
"From there, I bought a Strat, and the rest of the guys in the band hated the way it sounded! And I couldn't really handle the hum, so it was just a logical marriage to – with the humbucker – cross a Gibson with a Fender. Because I loved the vibrato bar, and that was probably the most difficult thing; trying to figure out how to keep that thing in tune. This might take a while, but I'll try to explain…
"Everything from the bridge to the tuning peg had to be perfectly straight. The only reason a tremolo goes out of tune is because of friction. When you bring the vibrato bar down and if the string angle is wrong then it's not gonna slide back to its original position.
"So, I would do things like take the string and put it through the tuning peg hole and wind it up instead of down, so there would be no tension on the nut to the tuning peg. I had a brass nut that I cut larger grooves into, and I put oil in it all to eliminate any friction that could cause the string to hang up.
"Another problem is Fender Strats always have the string retainers, I removed them. Again, to eliminate any other factor that would cause the string to not slide back and forth smoothly. As a result if I hit an open string too hard it would pop out of the nut.
"So, I'd have to keep my index finger on the other side of the nut to keep it from popping out! I got away with that – in the club days, through the whole first record and live on tour. That's how I used the stock Fender tremolo until the locking tremolo was introduced."
RIP Eddie Van Halen, a real guitar hero.